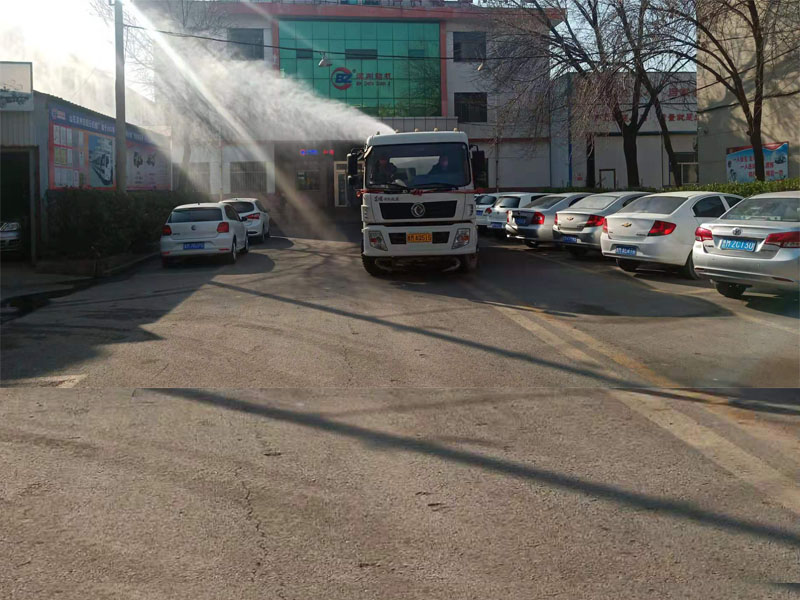 All the binzhou rig users:
Under the new crown pneumonia outbreak, our factory should be the government called for the first factory closed enterprise, cut off all the transmission sources. According to the notice of binzhou city industrial enterprise to return to work and production work instructions requirements, our factory formal resume work today. All employees quickly into the "epidemic prevention sniping action" and "production", the department head for epidemic prevention propaganda and ideological work, in a timely manner to understand, discovery, and dredge the tension of each department personnel to avoid unnecessary panic; Disinfectant, disinfection equipment, masks and other disinfection and protection articles prepared sufficiently, epidemic prevention according to the division of labor in order to carry out the epidemic prevention work leading group members. Return to work after the worker thought stable, each workshop, departments are devoting themselves to their "production".
Because of the influence of time delay, drill products face delay of nearly must value, enterprise carries the risk of default cost increase, the staff are coagulation hearts meet force, individual, nervous work orderly, confidence in comprehensive win "two battle".
Our factory was founded in 1953, main: production car drill, drill, water well drilling rig, drill, etc. After more than half a century of wind and rain baptism. In recent years my factory to seize opportunities, and work has obtained the good result. Now "binzhou drill" brand in Asia, Africa and north and South America market influence gradually expanded, has been exported to 62 countries and regions, enjoy good reputation in the world.
At present, with the national "One Belt And One Road" opportunities, binzhou drill a never-ending, work overtime to production.